Best Practices for DRaaS Success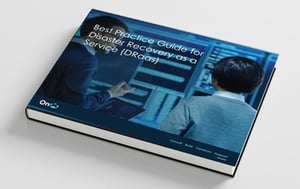 Disaster-Recovery-as-a-Service can free your IT team from data backup and disaster recovery responsibilities, allowing them to focus on mission-critical tasks for the business.
A recent roundtable discussion of IT executives at the Technology Executives Club BCDR Special Interest Group yielded four best practices companies can follow in deploying DRaaS and choosing a provider.
Download our white paper to learn more about:
Advantages of deploying DRaaS
Questions to ask DRaaS providers
How to frame DRaaS solutions within your organization
How to run a successful DR test
Key differences between traditional DR vs DRaaS.